Main Page
Jump to navigation
Jump to search
Ákos Bardóczi detailed resumé
Education, professional membership
2005-(2010) – University of Debrecen, Faculty of Science and Technology, molecular biologist, summa sine diploma.
2010 – ResearchGate Computer Security and IT Forensics workgroup, founder
2014 - IEEE (Institute of Electrical and Electronics Engineers) - associate member
2015 - ACM (Association for Computing Machinery) - professional member
2016 - IEEE Young Professionals - member
2017 - IEEE Consultants Network - member
2019 - PMI (Project Management Institute), PMI Hungarian Chapter
2019 - PMI (Project Management Institute), PMI Switzerland Chapter
Proven skills
notable experience (mostly of these in top 5% according the LinkedIN skill assessment tests): Python, bash shell programming, C++, Word, PowerPoint, Access, Excel, Wordpress CMS
cover full scope of open-source intelligence (EXPERT)
IT security fundamentals and practices (ADVANCED)
deep knowledge of project management methodologies   
Jira (ADVANCED), Confluence (ADVANCED), Microsoft Office 365 Enterprise solutions (ADVANCED)
MS Windows Server 2016 (INTERMEDIATE), KALI (INTERMEDIATE)
IT security fundmentals, practices and standards (VARIOUS)
EU law basics, the legal protection of intellectual property
cutting edge practices and tools of secure documenting, professional writing, publishing and reporting, research && development supporting (ADVANCED)
Credly profile here, Coursera profile here, notable exam certs. credentials with verifications links
Public professional experience and volunteering
2008. Sept - Self-employed contractor, in keywords: OSINT, PM, user behavior analysis, lecturing, consulting, pro bono (IT emergency cases)
2008. Sept - University of Debrecen – intranet and CMS developer (LAMP architecture)
2009. Sept - 2010. Oct - Swisstique – background checker, fraud prevention roles, junior project lead
2010. Oct - 2011. Nov - Blue IT Gunpowder Consulting/"Delle Touche" - technical consultant
2016. May - ISACA Budapest Chapter – professional writer (especially enterprise level IT governance practices, 27K and COBIT5 standards)
2018. Apr - NetAcademia LLC – professional writer (Netacademia Elemzés), lecturer (open-source intelligence, advanced search techniques, email services maintaining, IT security hardening, EDNS)
2021. Feb-Mar – Deutsche Telekom System Solutions - security analyst (IBM QRadar, MF ArcSight)
2021. May - Cyber Threat Defense Analyst
Recommendations
"Working with Ákos is one of the most enlightening and eye opening experience I have ever had. His broad spectrum of knowledge and work ethics is unique. I would recommend him as a colleague or a contractor to anyone working in IT Sec any day." (DevOps professional)
"Ákos worked with my team as an external advisor for about a month and helped us to develop custom techniques suitable for our special needs. He is a highly skilled professional and a great advisor too who has a deep, practical knowledge in various fields of IT security and cybersecurity thanks to his enthusiasm for learning new things day-by-day. His approach to different kinds of problems is often unique compared to others so he can be a valuable member of any business community. He also has the ability to give down to earth advices while his ideas are still fit to the wider theoretical / conceptual framework of the project. I would definitely recommend him. " (PhD candidate) "Bevallom, első körben nem könnyű felvenni Ákos gondolatmenetének ritmusát. A-ról beszél, de közben már D-n agyal, időbe telik, mire számomra is kikristályosodnak az ötletei, akkor viszont hatalmasat ütnek. Olyan aspektusokból képes vizsgálni sokszor triviálisnak tűnő dolgokat, melyre kevesen gondolnánk, ezáltal mindig tud valami újat, formabontót javasolni. Szívesen dolgoztam és fogok is vele dolgozni a jövőben, ha az OSINT nagymesterét keresed, ne habozz, ő a te embered!" (online marketing expert)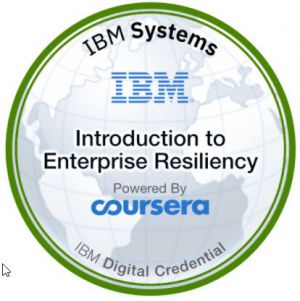 "Gratula: a cikket value proposition szempontból egyedülállónak tartom a magyar piacon: egyrészt szépen kidolgozott alkotás, másrészt merész szakmaisággal támasztja alá a kijelentéseit. Ez multi környezetnen nem szokás, csak a frázisok mennek manapság. Jó volt végigolvasni." (reader, Business Developement Manager)
"Ex rendőrként (10+ év nyomozói tapasztalattal) adnék dupla likeot erre" (reader, Six Sigma),
"Ritkán olvasni ilyen érdekes és tartalmas szakmai írást magyarul. Gratula érte" (reader, Brand and Business Development Manager)
Other public works, articles and presentations in the past few years
2017 - Rediscover hidden facebook semantic search engine, reimagine open-source
intelligence (lightning talk @ Hacktivity 2017) Github: http://bit.ly/facebook_graph_search
Language proficiency
native Hungarian
English (C1)
Spanish (un poco), French (un peu), German (ein bisschen)
Jump to the related wiki article [1]
More about my professional presence in Hungarian online (partial)
Egy gigantikus adatszivárgás tanulságai - Bitport.hu, 2016.05.30. [2]
Mennyi? 62 ezer. Mi 62 ezer? - Bitport.hu, 2016.04.06. [3]
Adatbányászat a közösségi web korában - Antivirus Blog, 2013. 10. 15. [4]
Public educational and research activity (this section is under construction)
Recently passed advanced level exam certifications (PMI/NASBA/IIBA) on LinkedIN - with unique cred. identifiers
IT, IT security && development
Data Science of Economics, Banking, and Finance, with Barton Poulson (AQfnHBrikHZheJivguWe0xOYfZYA)
Data-Driven Network Security Essentials (AZmGMiEAa-76sM-t5Alvb6Z5lcoW)
IT Security Foundations: Network Security (Afs4pJfoT-kMD3iE1MHPrf-XekPm)
IT Security Foundations: Operating System Security (AQgX_h1Uj-WDdTgRvMy5VKK280k1)
Data-Driven Network Security Essentials (AZYE9VFT6crGSu_HFFdBRdafdT5y)
Linux: System Information and Directory Structure Tools (AdlET7yH933bU5b7mI2mG3GUP-6x)
Planning a Microsoft Cloud Solution (ASOGXW1qkH9-q3pfgU2PdP4Vu7fw)
SharePoint Advanced: Enhancing Functionality with JavaScript (AcbL742BBtpIfMrnY0stNu6NU4AV)
SharePoint Advanced: Working with PowerPivot (AV857ZHpBUMCnrpOKPjRz1HX70Io)
Social Media Marketing with Facebook and Twitter (AWPATerZz-j3dSVDU8eq6VmRESAA)
Symmetric Cryptography Essential Training (ASKC6G5XSlpg3GfobeyonROC3QwV)
Writing a Business Report (AaxUcDf5k8XsGE2uoeDrSYiQCPaw)
Economics && management sciences
Advanced Business Development: Communication and Negotiation (ARk7P85WZ5Aw52oGhll4ZfGL0-SG)
Business Analysis: Business Benefits Realization (AUhff3ELcphdNnZxqfDGHG_R0ccu)
Business Analyst and Project Manager Collaboration (AR9xWafLbmoZKgaeco-9Hq-vOiq)
Business Analytics: Forecasting with Seasonal Baseline Smoothing (AV_WBIpU1PCKG0a01OwG3OzAhE1)
Business Intelligence for Consultants (AVUosKH5lEKbE9oadqENvxgdxT09)
CMO Foundations: Creating a Marketing Culture (ASsP5ng6tTsEOKAE-fhz7RfkxBxN)
Creating a Culture of Service (AVUHerchA3L-w7rLCJ7JLuYgSVi1)
Crisis Communication (ARrPUyTK-keNibWAi0esd2zprdCD)
Finance Foundations: Risk Management (AVMJWgfPJIRl-IBnyV-Pb0frWabI)
Leading Projects (AUVUCUqtZCZxfDkRMd5R4a5X76Ee)
Project Management: Solving Common Project Problems (Af3FSkp_4Bmyxy55Lve0m9vh7mwW)
Sales Coaching (Ab_tJazVWi2qYoRmjrBV7IBPvB8l)
The following are in under progress (2020. Nov): IT, developement and IT Security, Econimics && management, Advanced Microsoft Power BI, Amazon Web Services: Data Analytics, Cloud Security Considerations for the Financial Services Industry, Data Science of Healthcare, Medicine, and Public Health, with Barton Poulson, Designing Big Data Healthcare Studies, Part One, Ethical Hacking: Cryptography, Excel 2016: Data Validation in Depth, Financial Adulting, Installing and Administering Atlassian Confluence, JIRA Software: Advanced Administration, Lean Six Sigma: Define and Measure Tools, Learning Cryptography and Network Security, Learning Cyber Incident Response and Digital Forensics, Learning REST APIs, Learning Secure Payments and PCI, Microsoft 365: Manage Governance and Compliance, Microsoft Office 365: Advanced Threat Protection (Office 365/Microsoft 365), Operating System Forensics, Performing a Technical Security Audit and Assessment), Project Management: Technical Projects, Protecting Profitability by Reducing Financial Risk, Putting ITIL® into Practice: Problem Management Techniques, Scrum: Advanced
Additional information - qualifications, interviews on LinkedIN
https://www.linkedin.com/in/bardoczi/detail/recent-activity/documents/
Remarks
During my university years and later I gained a higher level of knowledge and experience in the IT, CS, economic sciences, especially management. I would also like to mentor
newcomers and graduates from economics or IT fields. I can help experienced professionals as well in many cases.
§ All clients, contractors and companies must have integrity and follow the standard ethical rules. I take it very seriously!
Download this CV in PDF format
https://bardoczi.net/genetics/akos_bardoczi_cv_eng.pdf
Tel.: +36 70 505 5200 (HU) / +41 76 701 5200 (CH) Fax.: +36 1 9997 993 Signal/Telegram: +1 202 670 6006 Email: akos.bardoczi.ch@ieee.org